Post by rayge on Feb 13, 2021 19:57:27 GMT
Up to now, I've largely resisted posting my photos on here - will no-one think of the bandwidth? - and I won't post here the current ones that are already on three other forums, including the Other Place, but I am more interested in my pictures than my words, so I am going to start putting up some historical ones. Please feel free to comment, but if you have ones of your own you want to put up, please start another thread and bear in mind that, according to St Skope, I am a dictatorial egomaniac with vast admin super powers.
Ahem.
I discovered nearly 400 slides from approx June-November 1989 in a box, but unfortunately at some point they had been spilled and mixed, so the time and place bop about for a bit, making narrative coherence difficult. There was a lot was going on. Sometime in there I left the flat in Carlton Mansions, Cricklewood, NW London, where I had been living for 12 years, the last couple on my own, to stay above a friend's shop in Belsize Road, Kilburn (I sold the flat to said friend's nieces and their partners, which was a handy arrangement). Chip, whom I'd married the year before, was living in Mangotsfield, East Bristol, with Sally, a Jack Russel/whippet cross. We did not set up home together until shortly before Xmas 1990. I was working one or two days a week in-house at Marshall Cavendish in Wardour Street, Soho, across the road from the Marquee club, sub-editing a partwork on antiques called
Times Past
.
Sweet Peas
Grown by Chip by the cordon method in her garden at Mangotsfield, picking every other day.
One issue of Times Past featured an article I wrote on juke boxes, and a photo session was set up with a dealer in Willesden, just a short bus ride from the Mansions. I went along to direct the shoot, and took my camera with me-
Rock-Ola
I wondered what a 1930s juke-box had to do with Rock and Roll, but Rockola was the name of the company's founding family, who were Czechs iirc.
Tower of Song
The Singing Towers juke was as tall as me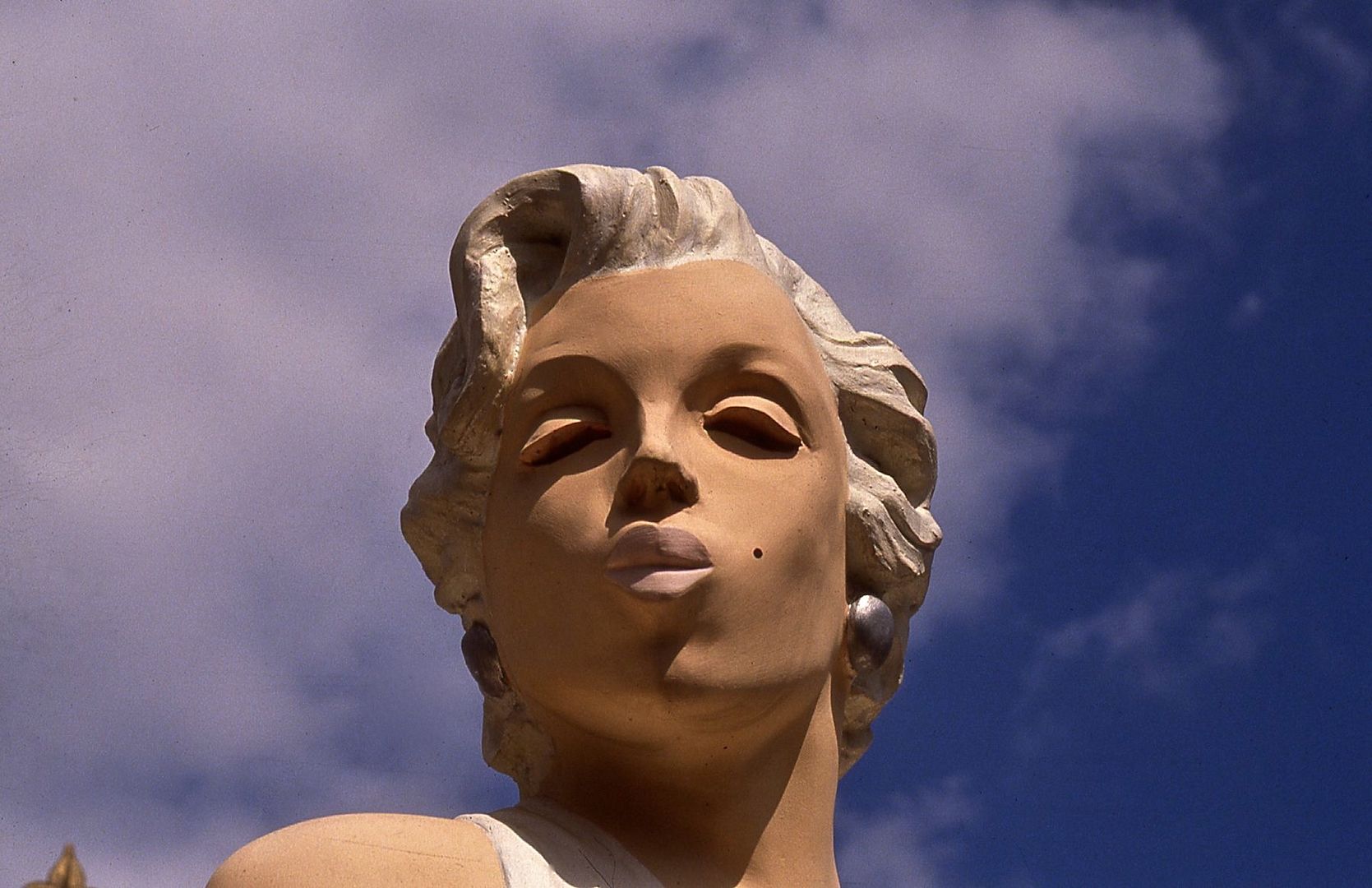 Pout
In a yard outside, the dealer had a life-size fibre-glass statue of Marilyn. And why not?
Updraught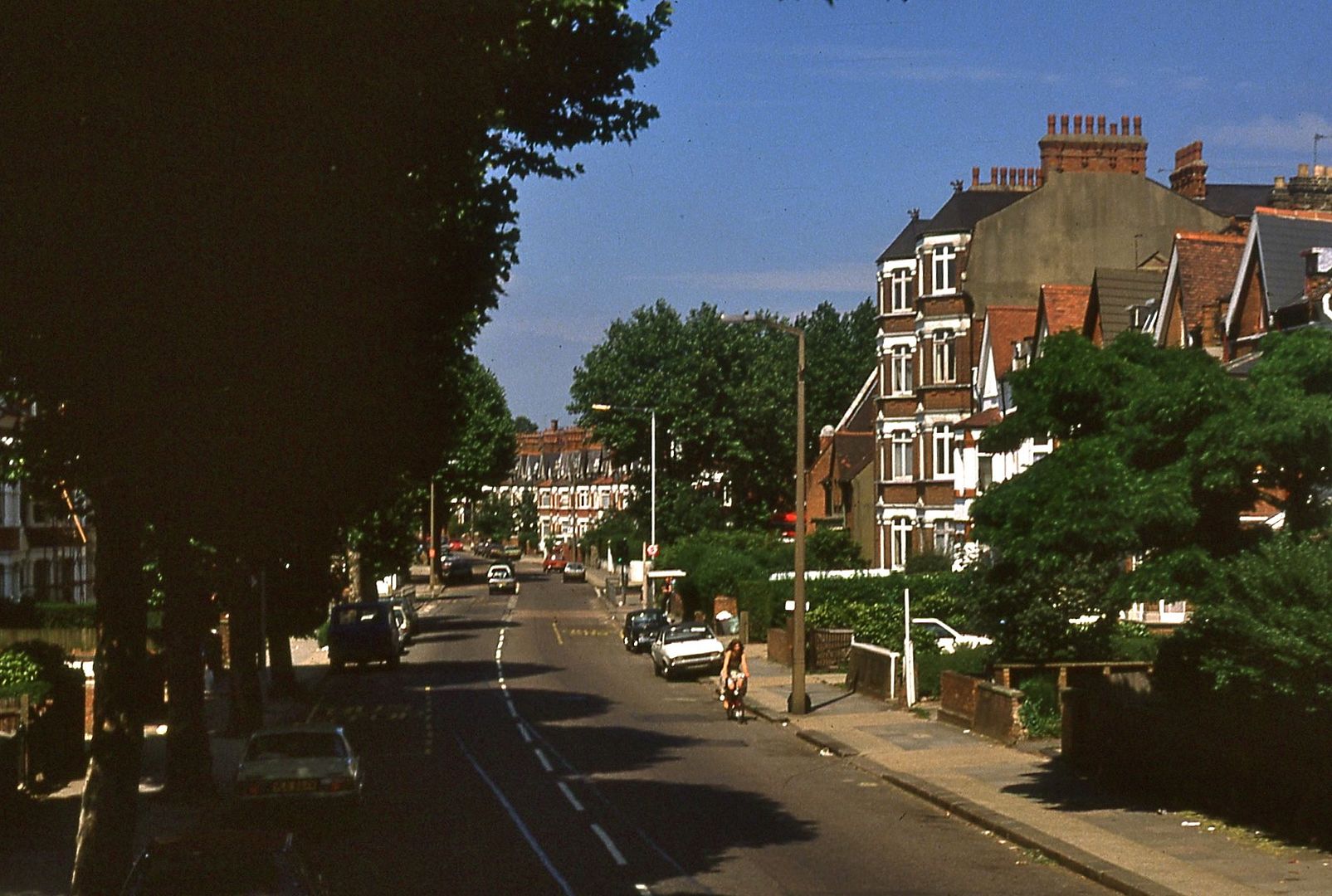 On the Street Where I Live(d)
Coming back from Willesden on the top deck of a bus. The Mansions can just be glimpsed through the trees in the centre of the picture
...